Multi Funding USA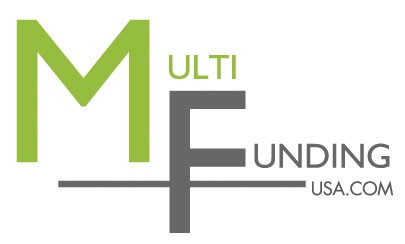 Areas of Expertise:
Post Settlement Financing – Funding
Pre Settlement Financing – Funding
Visit Website
About
Multi Funding USA – Introducing the first choice in Plaintiff Funding
The industry-leading position that Multi Funding USA enjoys today is based on decades of satisfied clients and attorney confidence. In fact, strong attorney relationships have always been the key to our growth and success. Attorneys appreciate the way we work with them to protect their clients' interests—not our own. We never overfund, a situation that can leave clients with very little after settlement.Fast, efficient, exemplary service
Multi Funding delivers a world of efficiencies that simplify the funding process for your clients—and your firm. Your clients enjoy fast, easy funding in as little as 24 hours with top-tier customer service that includes online "live chat," bilingual support, and Spanish-language contracts. The entire process can be completed in minutes via a computer or smart mobile device, and our real-time database allows us to immediately provide you with your client's funding status. Attorneys also have the advantage of DocuSign® for instant, secure electronic signatures—no delays, no hassles. Our professional staff includes expert underwriters with deep experience in evaluating personal injury lawsuits including specialties like the NFL Class Action lawsuit, Maritime Plaintiff Funding and Surgical/Medical Funding.Convenient Disbursement Option
No attorney wants to tie up valuable staff time with calls from banks in need of funding verification, and no client wants to pay high check-cashing fees or walk around with thousands in cash. With the Multi Funding USA MasterCard® Debit Card, we wire funds directly to the card. Your client receives it ready for immediate use anywhere MasterCard is accepted—including more than 400,000 ATMs. Payments from employers, government agencies or others can be directly deposited on to the card for the ultimate security and convenience.Starting the funding process is as easy as 1-2-3
1. Go to www.multifundingusa.com and select Attorney Intake Form under the "Attorneys" tab.
2. Complete the Intake and attach the necessary documents using the "Browse" button.
3. Click the "Submit" button.
One of our representatives will contact you to confirm the submission, although personalized attention is always available at 866-957-8880.Learn more about the Multi Funding USA difference including testimonials from appreciative attorneys at www.multifundingusa.com.