Matrix Mediation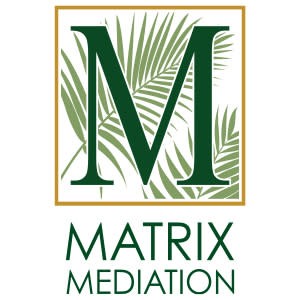 About
MATRIX Mediation, LLC is the expert dispute resolution firm dedicated to real people with real problems and helping them work towards a successful solution for all legal matters.
MATRIX offers a five-star experience from the moment you first schedule with us, through conclusion. Matrix was established to provide greater South Florida with a full-service dispute resolution firm providing premier locations in West Palm Beach, Boca Raton and Stuart.
Since 2006 MATRIX has proven to the legal community that we have a reputation in resolving and settling some of the most intricate, complex and demanding cases. All MATRIX Mediators are members of the Florida Bar and are full-time Florida Supreme Court Circuit Civil Certified Mediators.
MATRIX Mediators pass on decades of trial experience, judicial experience, insight, ingenuity and tenacity, treating every mediation conference as a custom job. Our expert Mediators and Associates are professionals who bring an advanced level of understanding and positive energy to the dynamics of conflict and dispute resolution.